"this may not be a smart move & painful1 too, but in the long run I'll look back& be glad I moved on from Dirty Beaches. Thank you all x"
It's always a bummer when one of your favorite musical acts finally calls it quits :( Yesterday, after 9 years of creativity, ambition, and success, Dirty Beaches pulled the plug. Alex Zhang Huntai, the man behind Dirty Beaches, accomplished something that hasn't been done in music yet--at least in such a modern old timey, jangly way. His baritone, muffled voice crooned over romantic, gritty soundscapes, crafting a smooth but gravelly sound that alluded to the roaring eras of the early 1900s.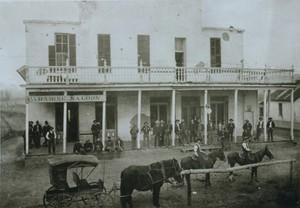 Immediately in songs like "Lord Knows Best" you become teleported to a bar in the city, surrounded by images of people at the barstools taking drags on cigarettes and couples lazily swinging back and forth to whatever tune amidst the fog and haze. Or walking through an old, abandoned western town, catching untrusting glances from the saloon owner and from the cowboys kicking their spurs. It's mystery and comfort layered in such a way that makes being lost or on your own feel like being at home in a sense...
To Dirty Beaches I say a heavy goodbye, but I'm still smiling at what goodness I know Alex will bring in the future.
"Sweet 17"
"Hungtai is still a vagabond who's running from himself even as he tries to find himself, it's just that, this time, he's seeking solace in dive bars, after-hours clubs, and generally anywhere a rebel with a cause like him can get into trouble..."
Album art from my favorite single

"True Blue"
"And I just want you to know
that my heart will always be true"
<3